Dilamani Jewelry has been featured on The Bachelorette both this year and the previous year. Gem Classics wants everyone to know that they currently carry season 3 Dilamani earrings in-store, even these large dangle ones on the rose. (link) Along with other pieces on the coveted Dilamani jewelry line.    
ABC's The Bachelorette, Hannah Brown, Decked Out in Dilamani Jewelry
Millions tune in to watch ABC's The Bachelorette, Hannah Brown, in her quest for true love. However, we can't help but keep our eye on the beautiful jewelry worn by the most eligible woman on TV. On The Bachelorette, jewelry has a tendency to take center stage with lavish pieces by renowned designer Dilamani, from gorgeous rings to dazzling earrings that help showcase Miss Brown's own natural appeal. 
This isn't the first time Dilamani jewelry has appeared on The Bachelorette, either. Season 14's Becca Kufrin also wowed in numerous pieces from Dilamani, and we're sure after getting a look at items such as Becca's lavish drop earrings, any Bachelor Nation fans will be wondering, "Where can I find that at a jeweler near me?"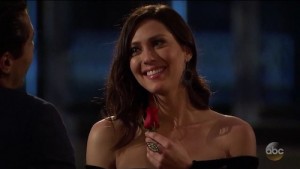 Hannah Brown's Jewelry Journey
Perhaps just as exciting as the adventure Hannah Brown has been on while seeking the perfect mate is the jewelry journey she's been on during her tenure as The Bachelorette. Hannah has worn some truly amazing pieces from Dilamani jewelry. Let's take a look at some of our favorites and just why they have so much "wow" factor.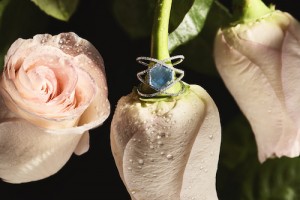 Going back to episode three of the season, we couldn't help but notice the incredible rainbow sapphire ring Hannah Brown was wearing. Of all The Bachelorette jewelry on Hannah Brown at the beginning of the season, this ring really stood out. It features a variety of stunning stones in different colors on a large band for a truly unique look.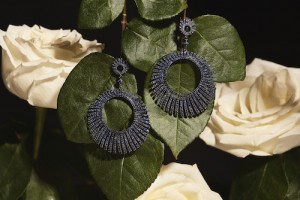 Meanwhile, moving ahead to episode four, we couldn't get enough of Hannah Brown's pink sapphire rose ring. It's truly an amazing statement piece, and the rose design certainly brings to mind the upcoming rose ceremonies. As for The Bachelorette earrings, episode six showcases a pair in a stunning diamond long bar style that truly wowed us. 
When heading to Gem Classics, your local jeweler, look for the incredible yellow and white diamond earrings Hannah Brown wore in episode seven. These showstoppers made a big impact – almost as much as the pink amethyst diamond drop earrings Hannah wore in episode eight when she traveled to Amsterdam.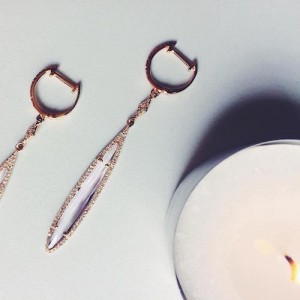 Finally, to cap off Hannah Brown's journey with Dilamani jewelry, there's not enough we can say about the stunning black opal and diamond halo dangle earrings she wore in episode nine. They truly stood out as one of the most incredible pieces Hannah wore all season. 
Finding The Bachelorette Jewelry
After getting a good look at The Bachelorette jewelry and the many pieces worn by Hannah Brown, why not step out and pick up a few Gem Classics pieces of your own. You can find many seasons of  Dilamani jewelry at Gem Classics your local Dallas jewelry store, including some of the exact same pieces that adorned Hannah Brown while she searched for Mr. Right. 
Whether it's the amazing rings from the show that have caught your fancy or other pieces of The Bachelorette jewelry, including earrings, we're sure you can't wait to rock some of the same pieces that made Hannah a glamor icon during her time on the show. 
Be sure to check out Gem Classics to get a firsthand look of The Bachelorette earrings, rings, and other items!